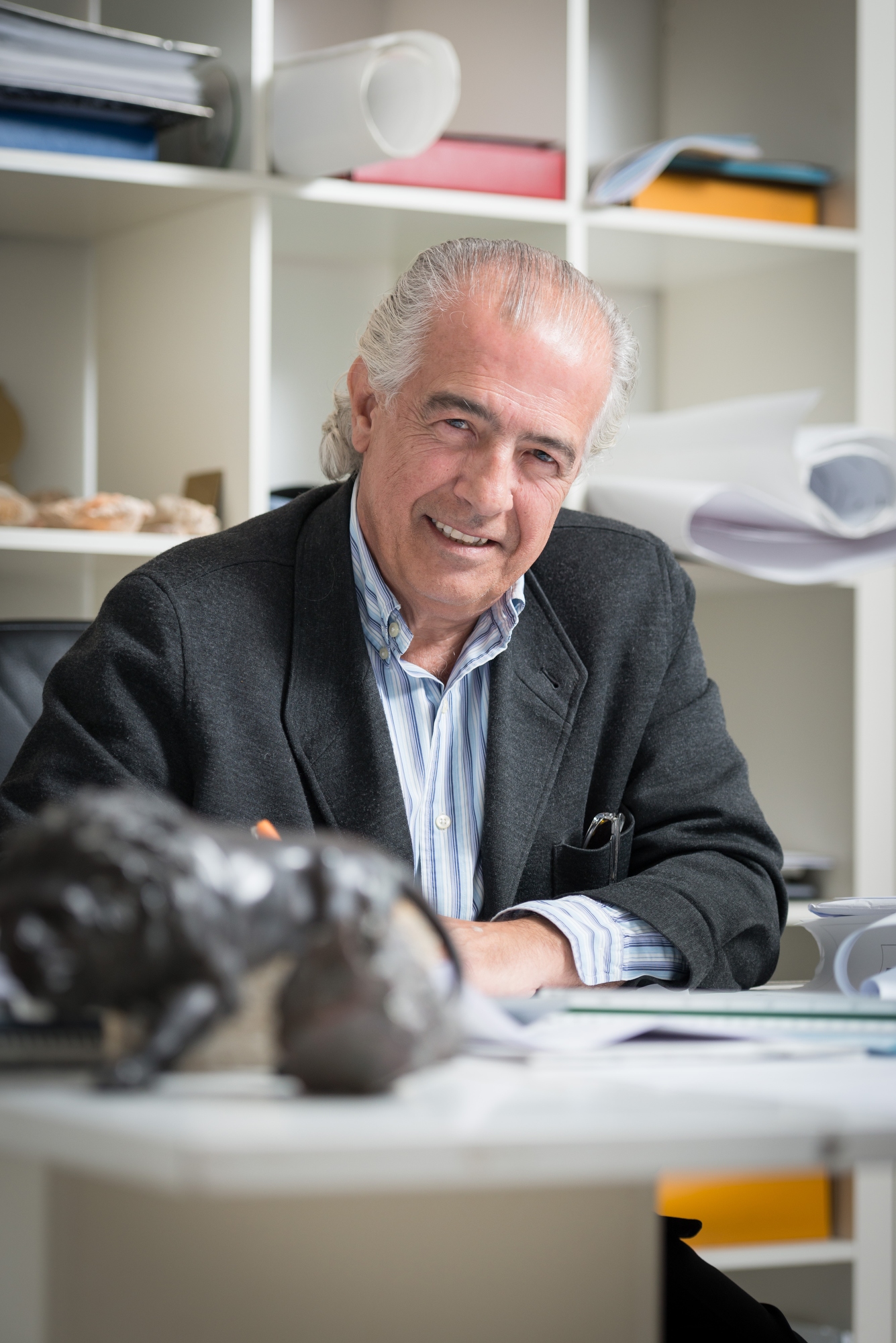 José Ángel Suárez González-Mayo
Architect – Director of the firm
Director of the firm.
Member of Colegio Oficial de Arquitectos de Madrid (COAM) and Colegio Oficial de Arquitectos de las Islas Baleares (COAIB).
Secretary of the Professional Court of the COAIB.
Founded his first architecture studio in 1979 bearing his own name.
In 2006 he founds Archtech studio.
José Ángel has worked in both, national and international firms, with prestigious architects such as Javier de la Calzada, Juan Carlos García Barbería, Miguel Ángel Álvarez and Gabriel Allende in Madrid; John Morro, Jaime Ros Blanes and Andreu Bennasar in Palma de Mallorca; and Spilis Candela & Partners, Leoh Ming Pei, Alberto Sokolowky, Juan Lezcano, and Arquitectonica in Florida, United States.
He has carried out numerous projects, both public and private developments. (housing, hospitals, hotels, clubs, warehouses,…)
For example, in collaboration with Spilis Candela & Partners he built the Naval Hospital in the Base of Rota for the American Navy (U.S. NAVY)
He has dozens of buildings in Madrid, on main streets like: Fuencarral, Marques de Urquijo, Ponzano, Avda de Valladolid, María Auxiliadora, Gabriela Mistral, etc.
Over the years, Jose Angel has acquired a broad vision of the arts, having been an art gallery director at Galeria Seiquer in Madrid many years and having worked in different fields of the arts: as a film director with well known Spanish film director Javier Fesser (1983), as a photographer (Awards: S. Fco. Javier ´70 and Chaminade ´71), sculpture and painting… He has always been in touch and collaborated with various prestigious artists such as: Miguel Barceló, Guillermo Pérez Villalta, Javier Mariscal, José Maldonado, Ouka Lele, Fernando Sinaga, Rosa Maria Jimeno and Rafael Zapatero, among others.
Overall, his remarkable artistic skills are always present in what Jose Angel is really notable for, his unique and innovative luxurious single family homes.